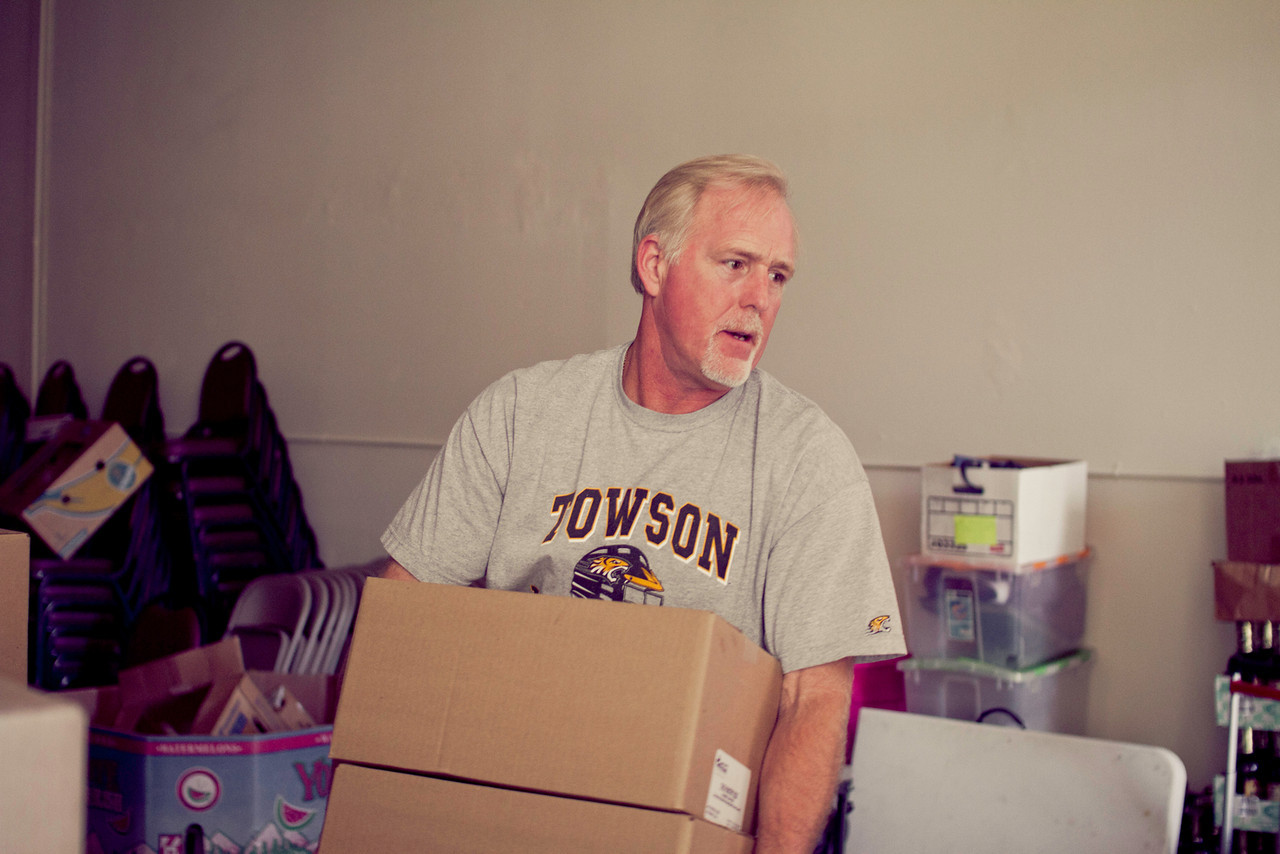 Bob Pace volunteers regularly at the FOCUS Center in Orange County.
Each Sunday, Bob Pace volunteers at the FOCUS Center in Orange County, California. He has met hundreds of people over the past two years, but one in particular stands out: a young man, Patrick, who first came to the center one Sunday evening for a meal.
"When he arrived his wife had recently left him. He was living in a motel. He was totally broken," Pace said.
Over the next several months, Bob and Patrick ate together each Sunday evening. Over time, they shared heartfelt conversations and came to know each other well.
And then, without explanation, Patrick suddenly stopped coming to the center.
"He disappeared and I didn't see him for six months," said Pace. "I didn't know what to think, but I feared the worst. It can be really tough to see someone downslide."
One Sunday Patrick reappeared out of the blue. This time, he didn't come for the meal.
"He came back because he missed us. His life was back on track, and he wanted us to know he was doing well," Pace said. As they sat and talked, Patrick told Pace that through their many conversations, he had been moved to reconcile with his wife. He was able to see himself more clearly, and to accept responsibility for the mistakes he had made.
"We see everyone who comes in to the center as an image of Christ," Pace said. "We don't talk specifically about religion. We just talk. Differences evaporate between us as we get to know one another and share about our lives."
At FOCUS North America, stories like Bob and Patrick's are commonplace. Every week throughout America, FOCUS brings people together from all walks of life for programs and services. In the process, friendships are built and lives are transformed.
"When people in need walk through the doors of a FOCUS center, they find not only a warm meal and new clothes, they also find a welcoming family and a place to belong," said Executive Director Nicholas Chakos. "Our programs and initiatives foster friendships—between and among those who come for help and our volunteers. As these relationships blossom, we see incredible change."