Beck and Keaton, two high school students from Columbus, Ohio, had no idea how their lives would transform when they signed up to volunteer with FOCUS North America's Summer Feeding Program. The two suburban teens first volunteered to serve meals to underprivileged kids about halfway through the program's run last summer, and they quickly became regulars at the site. They even brought their lacrosse team to serve and play with the children who attended. Nathan Smith, the Site Supervisor of Columbus Summer Feeding, described these young men as "magnetic" forces that made Summer Feeding an exciting experience for volunteers and children alike.
Beck and Keaton's passion for the children at Summer Feeding propelled them to get their lacrosse coach involved in fundraising for a Summer Feeding family. The team raised thousands of dollars to provide a family of nine with a Christmas tree, gifts, and winter clothing. The young men's mothers were so inspired by their sons that they fundraised money to pay the rent for another Summer Feeding family.
As I sat down to talk with Nathan Smith from Columbus, I realized that Beck and Keaton's story is a window into a larger picture of what Summer Feeding means. But before he got to that, Nathan reminded me about why Summer Feeding exists in the first place.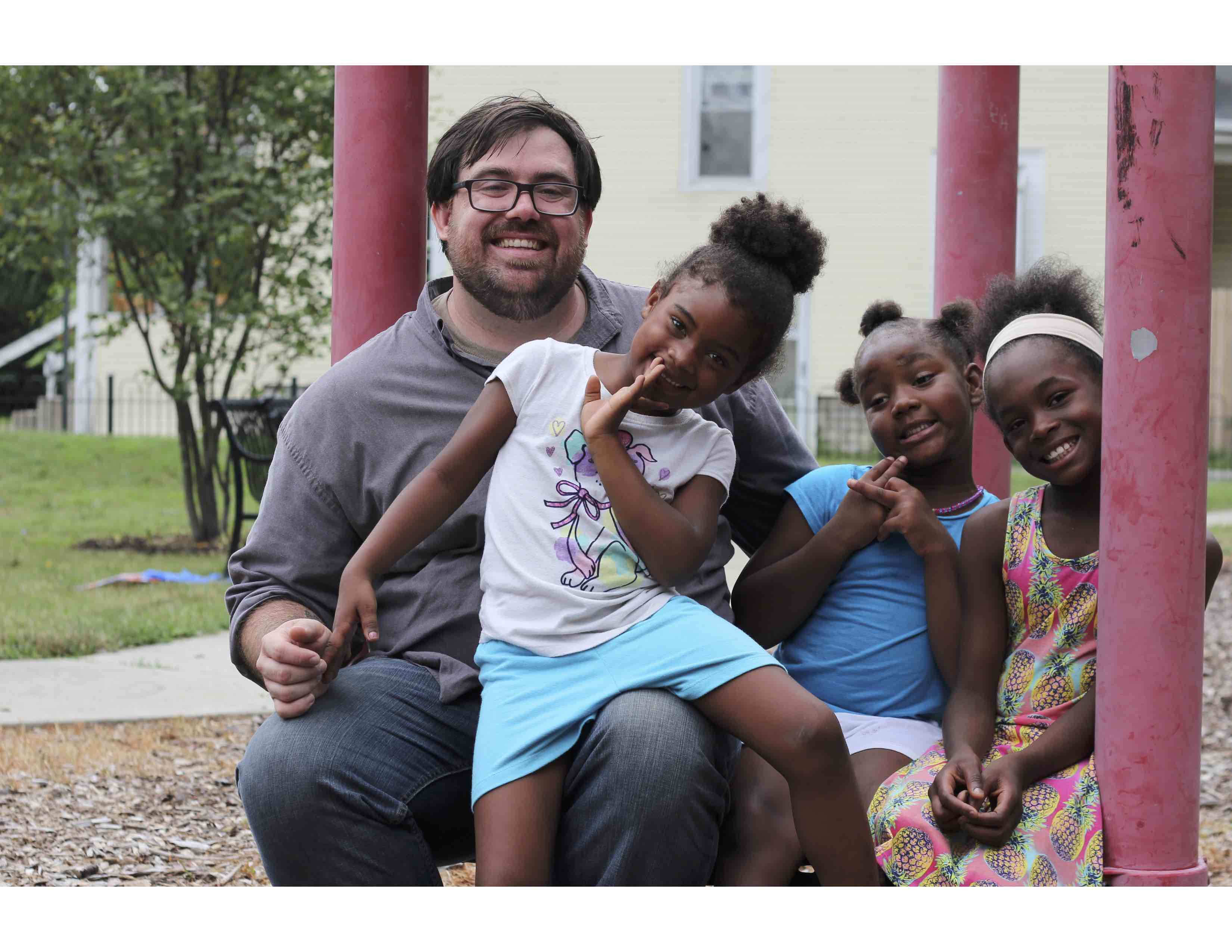 Summer months are particularly difficult for impoverished families whose children qualify for free or reduced meals through federal programs. Since children are not in school to receive free, nutritionally balanced meals, their families must provide for them out of their own pockets. As a result, these families have to make difficult choices between feeding their children and paying their bills.
"Unfortunately, in poverty culture, nutrition isn't a priority that's in the hierarchy of needs," Nathan said in our interview. "If you're struggling to pay rent and keep the lights on, whether or not your child gets the correct proportion of fresh produce a day goes on the backburner."
Not only do children struggle to get nutritious meals that fuel their brains in the summer, but they also suffer from other hunger-related challenges. While in elementary school, hungry children are likely to repeat grade levels and fall behind in language and motor skills development. In a larger sense, they have lasting social and behavioral problems that put them at a disadvantage throughout their lives.
13 million children suffer from hunger in the United States. FOCUS North America developed the Summer Feeding Program to meet the needs of these hungry children and to create meaningful service opportunities for Orthodox volunteers in localized areas.
As Beck and Keaton's story shows, Summer Feeding serves another large-scale purpose: to grow volunteers. Nathan remarked that when it comes to volunteer work, teens and young people often play small roles in projects operated by adults. What made Summer Feeding worthwhile for Beck and Keaton is that they were able to be key players in the simple but critical tasks of day-to-day operations. "This was something they could do," Nathan said. "This was something that allowed them to be the motor for what's going on."
Besides becoming indispensable servants at Summer Feeding Columbus, Beck and Keaton's love for service grew past what they or their families had imagined for them. The young men's new interests include mission trips and local fundraising events for FOCUS. Their story reflects what Nathan calls the "untapped Christian goodwill" of Christians who do not know how or are afraid to get involved with serving the impoverished in their communities. Summer Feeding is the perfect entry point for working with FOCUS ministries since it is a simple way that volunteers can experience the power of building relationships through service.
The greater Christian message of Summer Feeding, according to Nathan, is the opportunity to connect with others on a very human level. Christians who volunteer at Summer Feeding commit to more than feeding hungry children. They commit to sharing the transforming love of Christ through building meaningful relationships. Serving meals is just the beginning.
Nathan believes that in order to fully meet people where they are and love as Christ does, volunteers should put their hands to work alongside their wallets. "Christian nonprofit work should be asking me to open your heart to another person, not just with a checkbook, but in an ability to serve another human person." When volunteers and children come together at Summer Feeding to create community with one another, they participate in the work of Christ, in whose eyes there is no distinction between rich and poor. This kind of love is what brings people from all walks of life closer to one another and closer to God.
This summer, FOCUS North America invites you to participate in the life-changing work that Summer Feeding is doing in our three target areas: Pittsburgh, Detroit, and Orange County. We have already served over 700 meals in just a few weeks. In each of these areas, we still need volunteers to give their time, energy, and love to serve hungry children and to show them that they are important in God's eyes. For more information about how to get involved, visit our website to help us feed hungry kids.
By Addie Pazzynski, National Programs Intern