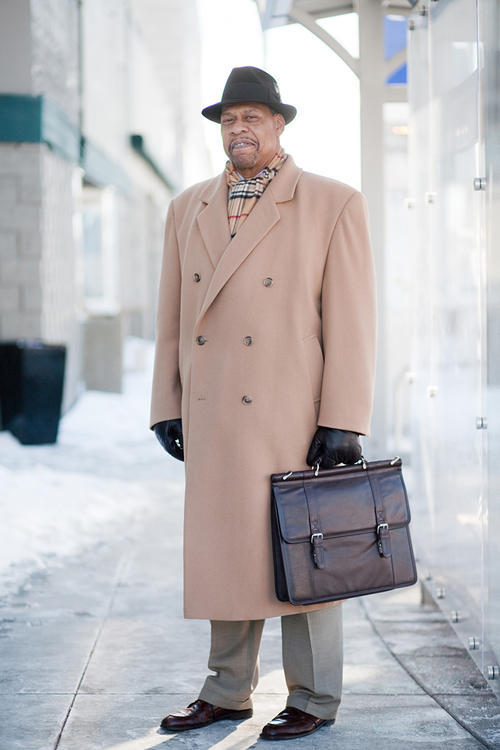 FOCUS North America is blessed to have Rodney Knott join its ministry team. As the Director of FOCUS ReEngage and Gifts In-Kind Solicitor for FOCUS NA, Knott will implement the successful education, mentoring and counseling initiatives of FOCUS ReEngage in FOCUS Centers nationwide.
"The FOCUS ReEngage curriculum furthers the occupational initiatives of FOCUS through its job readiness and soft skills education, while simultaneously furthering the understanding component of FOCUS by incorporating fundamental life recovery elements," Father Justin Mathews, FOCUS North America Executive Director, said.
Knott said he is looking forward to expanding the program in other FOCUS Centers. At the heart of FOCUS ReEngage is the rebuilding of people's lives through education, mentoring, counseling, job training, and helping individuals develop their own sense of purpose.
"The nature of poverty that we are addressing today is different than it was in the past," Knott said. "More than just a physical lack, today people have a real emotional and spiritual lack."
Knott said that these emotional and spiritual needs require different solutions. "If we don't address the emotional and spiritual needs, then the efforts we put forth to address the physical needs won't change the long term outcome for people," he said.
One of the purposes of the FOCUS ReEngage's Man Class, a 12-week educational component of FOCUS ReEngage, is to redefine manhood. Knott said for many men, young and old, living in impoverished communities means a definition of manhood that embraces violence, conflict, idleness, negativity, abandonment, and a lack of desire to better oneself. "If we can help these young men understand what it means to be a man—How should I behave? What is my role in my family? What is my role in my community? How can I support myself?—We can help them change the outcome of their lives," Knott said.
"We want these men to leave the 12-week program ready to get a job, with the skills to keep a job, and with the necessary life skills to further their own life development," Mathews said. "The FOCUS Center is the perfect environment for this curriculum to be implemented in because it provides those we serve with an in-depth, holistic life recovery program."
FOCUS ReEngage is a work readiness program that was developed in 2009 with ReEngage, Inc. and the University of Missouri-Kansas City's School of Social Work. The program has seen many successful pilots in 2010 and has been endorsed by Congessman Emanuel Cleaver, II (D-MO). The FOCUS ReEngage program will eventually include a parallel curriculum to the Man Class for women. Mathews said the FOCUS ReEngage curriculum is built upon proven social work principles and a strong Orthodox foundation.
Part of the expansion of FOCUS ReEngage's efforts will also include a secondary Man Class that will have a decidedly Orthodox Christian foundation. This second version will incorporate wisdom from the holy fathers, scripture and an Orthodox worldview, Knott said.
"The psychology of poverty for many amounts to an attitude that 'nothing is possible,'" Knott said. "This is what we want to change for people. We want people to expand their dreams for what is possible. Empowered parents empower their children and then we begin to see communities change."