FOCUS North America is launching an extensive back-to-school program this season in 28 cities across the country, providing new shoes, backpacks, and school supplies to 193,000 children from homeless and working poor families.
"We are equipping and preparing the poorest children in the country at a time when they are the most vulnerable—on their first day of school," says program manager and FOCUS Orange County Center Director Jacob Lee. "FOCUS' distributions will insure that children have the basic provisions they need to attend and participate in school."
"Having solid footwear is crucial to our students," says Linda Russell, a representative of the Magnolia School District in southern California. "Many students come to school in their parent's shoes or in sandals, or in shoes that are simply falling apart. With inadequate footwear, they can't participate in recreational activities. We've even had students stay home because they don't have anything to wear."
The Magnolia School District is one of dozens of public school districts partnering with FOCUS to distribute the shoes, backpacks, and school supplies. "To have a donation like this from FOCUS—solid, effective, new, and size-appropriate running shoes—is just a Godsend," says Russell.
Increased school attendance and participation aren't the only benefits. Russell expects that children and their families will become more invested in the schools and more committed to their education. "When we as a school district have the opportunity to step outside of our role as educators and support a family's basic needs, it bonds families and children to the education process," she says. "It's incredibly significant."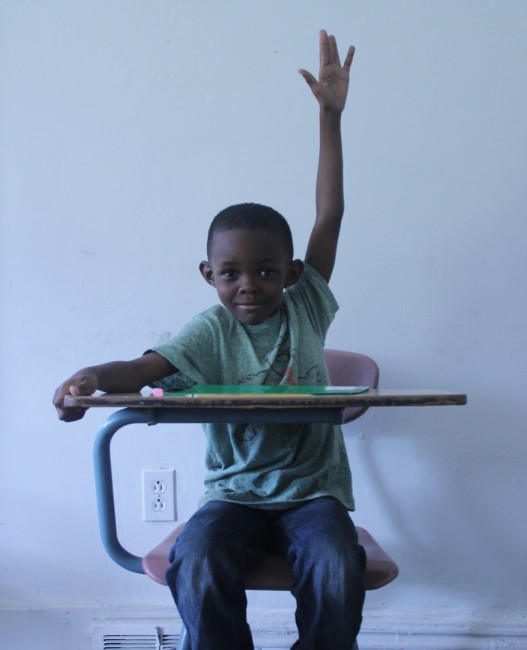 While FOCUS' nationwide back-to-school program is new, its commitment to children isn't. Since its founding five years ago, FOCUS has consistently provided educational support services to schoolchildren, while assisting their parents to secure employment and permanent housing.