Thank you for your continued support of FOCUS. Through FOCUS' youth service-learning program Youth Equipped to Serve (YES), your gifts have made a difference in training the next generation of servant leaders like Ella, a student from Norman, Oklahoma. Ella grew up attending YES weekend service trips in high school, helping her to grow as a servant leader.
The YES program brings together teenagers to not only engage in service projects, but also participate in a highly developed curriculum to educate and challenge students to see everyone they interact with as an icon of Christ.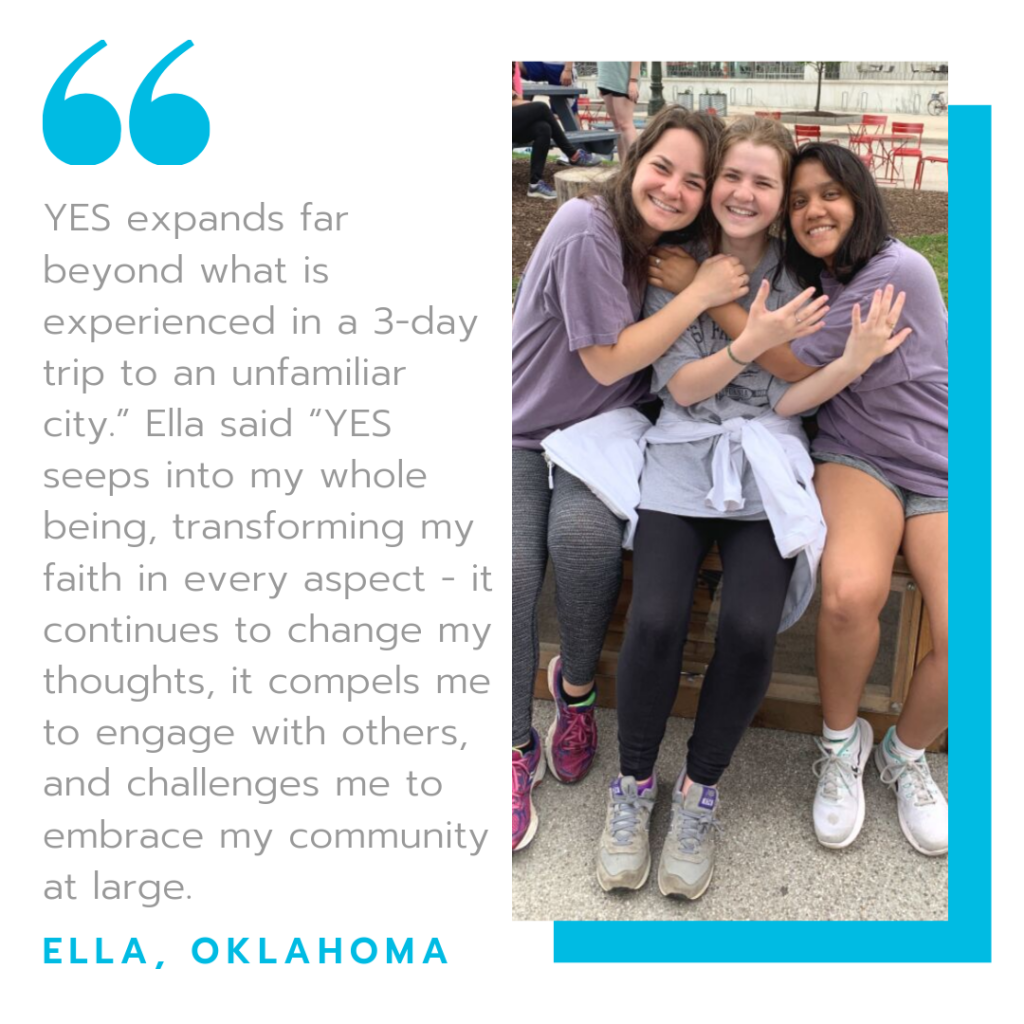 Now a sophomore at Washington and Lee University, students like Ella want to continue utilizing the YES ethos and methods by bringing the program to the university setting. We are happy to share that YES has established a new College Days program for college students and young adults. YES College Days expose students to the reality of poverty and other social issues in their communities.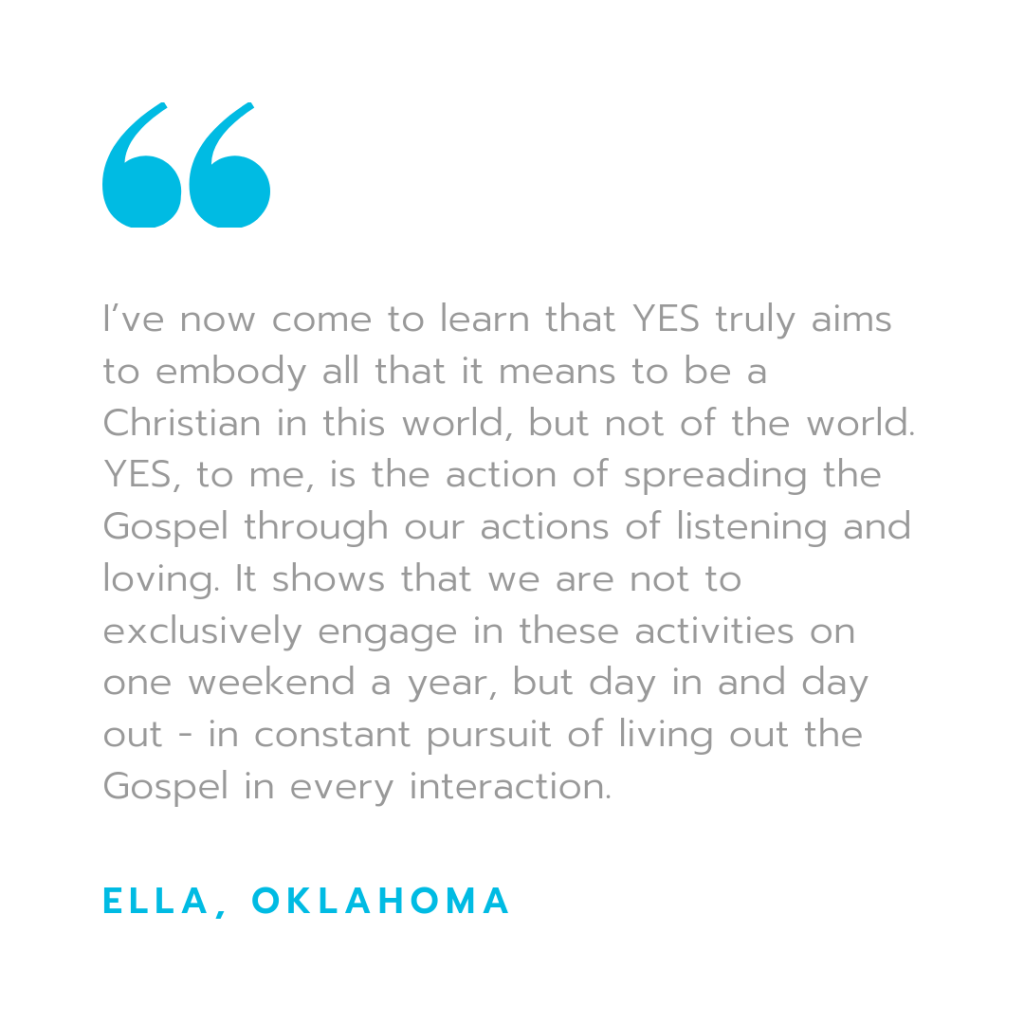 College Days provide countless opportunities to transform how participants relate with those in need. The experience is an opportunity for students to step out of their studies to refresh and rejuvenate by sharing in someone else's reality. College students leave with the understanding that, regardless of social status or material wealth, we are deeply connected to all people.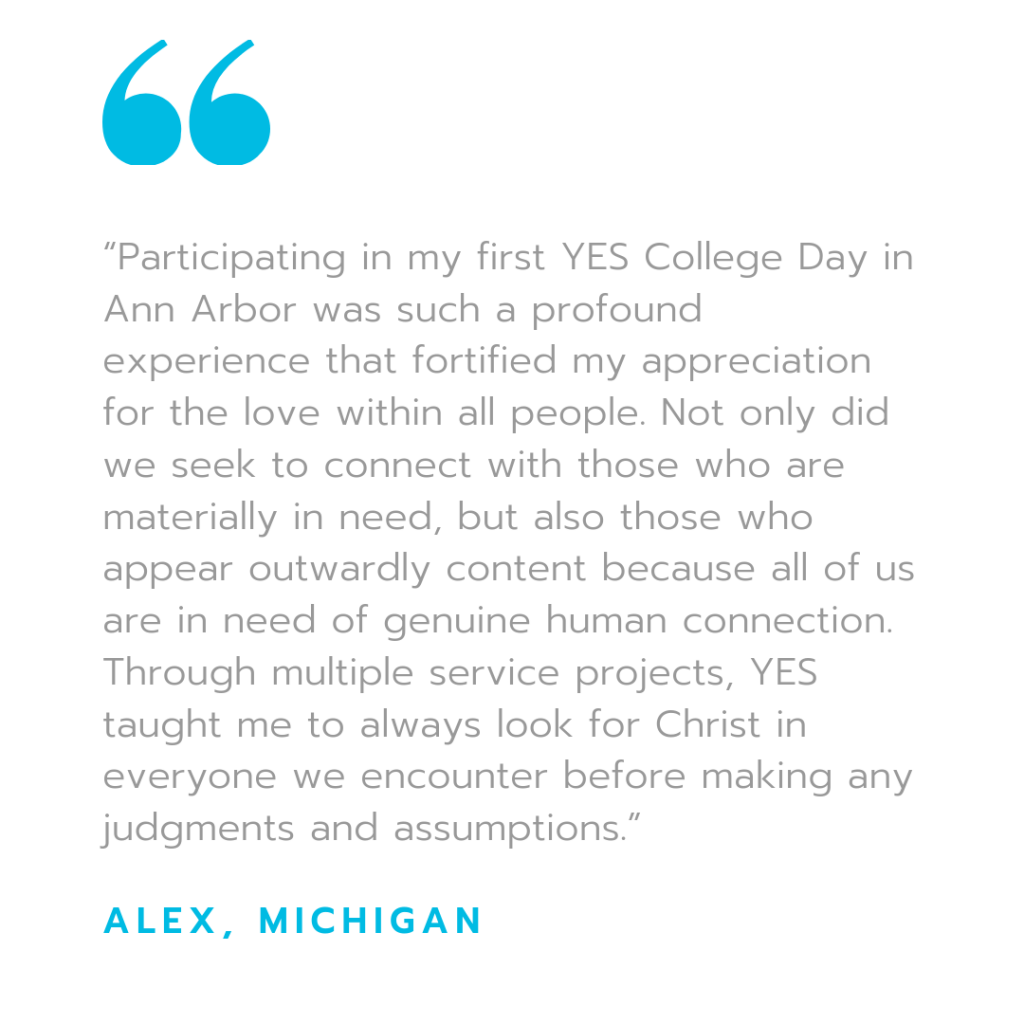 Working in partnership with OCF (Orthodox Christian Fellowship), YES has now hosted College Days in 10 cities and the list is growing.
YES has been incredibly fruitful, touching the lives of so many of our young people by helping them to find meaning and purpose in their own lives. As a new school year comes around the corner, we hope you will prayerfully consider a gift to YES so that we can continue to encourage and shape our youth and young adults into engaged servants of the gospel.
Together, we can continue to serve the poor and inspire and build up the next generation of leaders.