It's that time again! Everyone is going back to school. That means excitement. It also means spending money. But unfortunately, so many families in our local communities cannot afford basic school supplies like backpacks, pencils, or binders. So, volunteers with FOCUS West Central PA decided to help those students by running a Back-to-School Backpack Drive this year.
The volunteers used donations to purchase 300 backpacks. They also purchased binders, section dividers, and packets of index cards and classroom readiness packets. These packets included a notebook, a folder, pencils, a pencil pouch, erasers, highlighters, crayons, and pencil sharpeners – everything a child needs for the school year!
This past Thursday, volunteers delivered one hundred backpacks to the Ambridge school district, one hundred to the New Castle school district, and one hundred to the schools in Beaver Falls. Thank you to all volunteers who donated their time to helping so many of our underprivileged students! And thank you to all of our donors and friends, who helped make all of this possible! Thank you for your continued support and prayers, and thank you for your selfless love toward those less fortunate than we.
Let's begin the new academic year with grateful hearts and thankful minds. And let us remember the gifts we have been given, and how we can use them to love our brothers and sisters.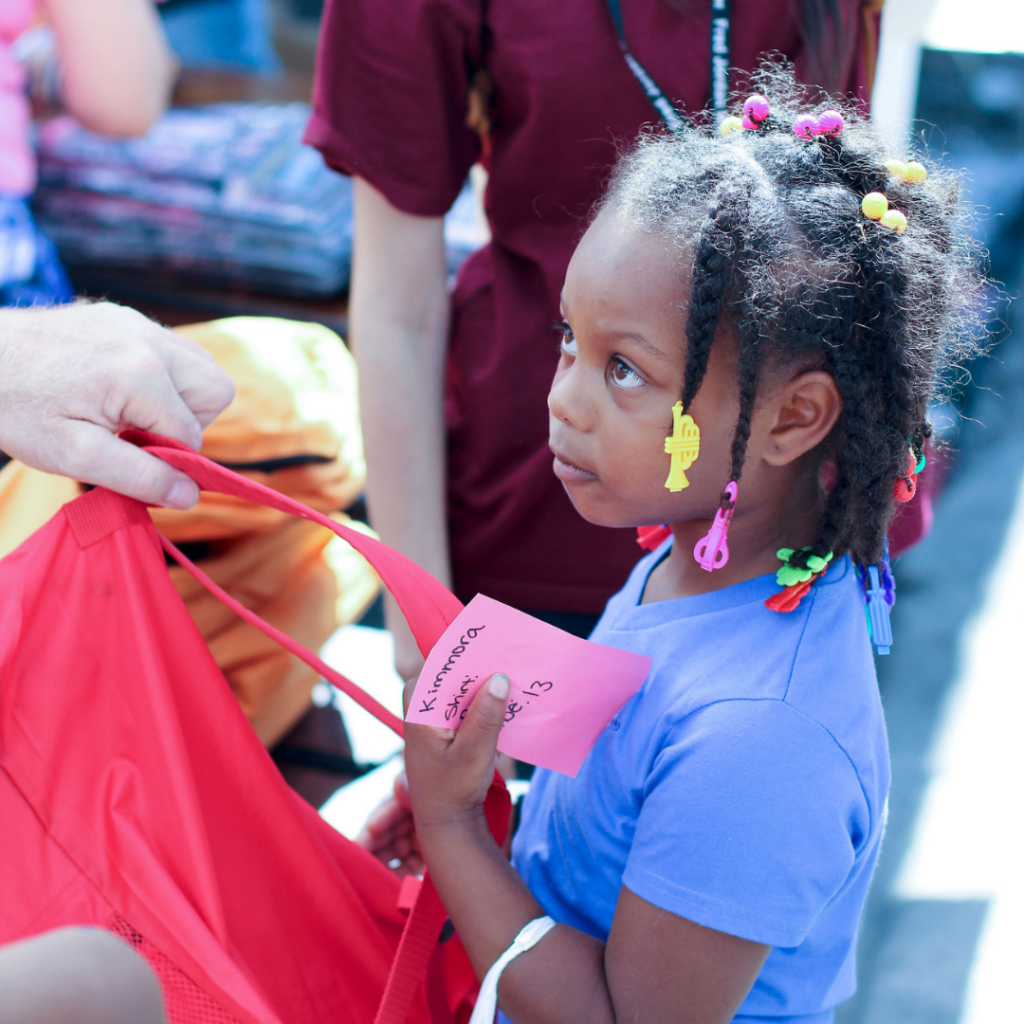 Note: FOCUS WCPA still has some extra school supplies – folders, notebooks, erasers, pencil holders, etc. If you know of a local family in need whose children could use these supplies, please let them know they can contact us, or they can visit the office during our Thursday office hours.