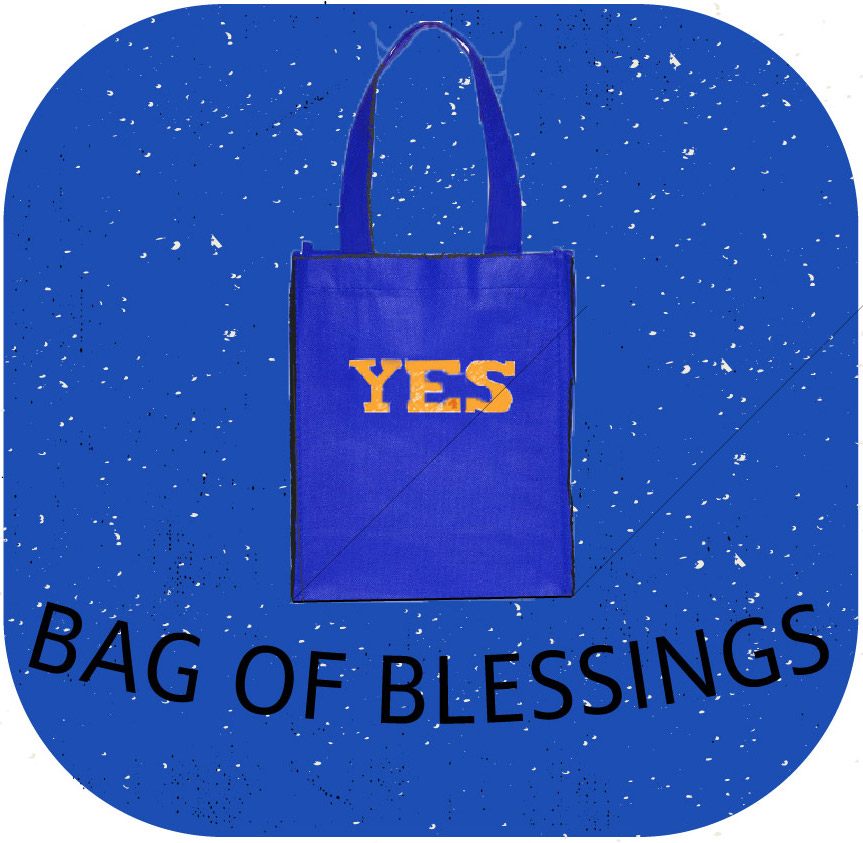 WHAT IS BAG OF BLESSINGS?
Do you often see people on the street who are homeless?  Having something to offer can be a great tool to connect and share fellowship with a person who usually gets passed by.
We will send you a tote bag to fill with gifts for someone in need, to help you create your own personal service project! This can be a family, parish, school, or a very personal project. It's up to you!
Download small toolkit on how to implement it HERE
HOW DO I ORDER BAGS?
It's simple!  Email Katrina Bitar, Director of the YES Program, to order the number of bags you'd like and the mailing address you'd like them sent to: JavaScript required to view address.  Then, visit our website and donate $7 per bag by clicking on DONATE TO YES: www.yesnorthamerica.org
We will then send you a bag/bags with suggested supplies to fill it with!  It can be a toiletry bag or a snack bag.  Once you have your bag ready, you can plan a time to go out and give it away, or you can keep it in your car and pray for an opportunity to present itself.
Thank you for joining us in blessing countless people all over the country!