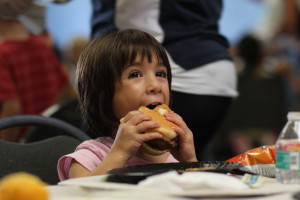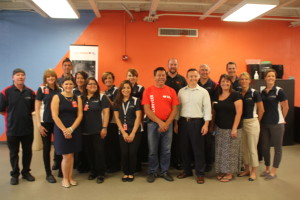 The Program
Destination: FOCUS is an outreach program where volunteers can participate in one-week service trips in other cities. Groups are often involved in Summer Feeding locations, providing much-needed meals to children facing food insecurity.
Upcoming Trips
Check back often for updates as other dates will be added soon.  Or call us directly on 1-877-267-3083 to inquire about other volunteer dates.
To Sign Up/ Contact
For more information, contact:
Katrina Bitar- YES Program Director
Email: JavaScript required to view address
Phone: 866-267-3083 x705
FAQs
Who can participate?
Anyone can participate! Destination: FOCUS is a wonderful service opportunity for families, friends, and parish groups to build fellowship and memories. No special experience or skills are required to participate, just a willing heart and a positive attitude!
Individuals are welcome to participate in a service trip and will be matched with a larger church groups who usually form the core of a trip.
What does it cost?
Each volunteer is asked to donate $150 to participate in this immersive week of service.
Where do we stay?
Volunteers are responsible for any travel costs and local accommodations.  FOCUS can recommend local, affordable places to stay.
What is the work schedule?
Your assistance will be needed daily from 9am-2pm. Breakfast and lunch will be provided for all volunteers. After 2pm, the rest of the day is yours to explore the city, or assist with other FOCUS projects!
What is an average team size?
Team sizes are typically between 10 and 35 people but smaller and larger groups can be accommodated.