We are so excited to host our 4th YES Leadership Training on Memorial Day Weekend 2017.  Creating and executing YES Trips depends on the leaders we train and entrust.  We have gathered our dedicated group of 13 young adults together!
CLICK HERE to help us raise $5000 to bring these students to Pittsburgh, so that we can bring the YES experience to countless cities all over the country.  Thank you for investing in their leadership development and, ultimately, in the growth of YES Program. 🙂
MEET OUR FUTURE LEADERS!

Rogette, Houston, TX
"When I go to bed, I am certain that the next day I will have clothes to wear on my back, food on my plate and water to drink. However, because of all the countless blessings that so many of us have in our lives, we may often times forget that there are people who live with us in our communities who don't know what the next day will bring. As a YES leader, not only would I have the opportunity to help positively impact the lives of our brothers and sisters in Christ, but would be able to help guide others in doing so as well."
Jack, Orange County, CA
"YES has taught me so many things throughout the years because of the amazing leaders. I want to give back to this program and give people the experience that I was able to have."
Sophia, Portland, OR
I want to be a YES leader because I have a passion for helping people around me. I have also experienced that when we are on these adventures, God is with us. Participating in these weekends have opened my eyes and now I want to help others to do the same.
Zoe, Livonia, MI
"I want to be a YES leader because I love YES trips. I have been on several Detroit YES trips and have had many amazing experiences, through which I developed a love and calling for service. I want to experience different cities and help others experience the joy of service the way I have."
Sophia, Columbia, MD
"I aspire to be a YES leader because in the few days that I served through YES, I found my love for serving. I walked out of my first YES trip with a new perceptive on the world because, not only did I touched the lives of the people who I served, but they touched me. I could not have had this wonderful experience without the leaders of my trip and so I would love to take inspiration from them and give back. The best part of the YES experience is that each and every person can use their unique God given gifts to serve others, and as a YES leader, I would love to help others find their way of positively impacting the world around them."
Morgan, Pittsburgh, PA
"I would love to be a YES Leader because YES has inspired me to become a more involved and loving individual in all communities.  I strive to learn more about being a light to the world and grow to be an influence on those hoping to achieve the same."
Christina, Portland, OR
I would love to be a YES leader because the two experiences I had with YES trips were unlike anything else I had ever done. I came out of both of my experiences with open eyes and a goal to help and serve. My experiences would not have been the same without the amazing leaders we had on the trips in Portland. I feel called to give back to my city and other cities through being a YES leader because I hope to provide others with the same amazing experience I had! I am excited to challenge myself and grow as a leader as well as challenge participants! I am excited to help people step out of their comfort zones and give back to their own community.
Mark, Houston, TX
"I love the experiences YES has given me, and I want to help give that experience to others. There's nothing better than serving the less fortunate in your community – PLUS you get to meet so many amazing and inspirational people along the way!"
Peyton, Norman, OK
My very first YES Trip to Kansas City was akin to St. Paul's moment of enlightenment on the road to Damascus. I've subsequently found the gravitational pull of YES inescapable. To me, being a leader is more than just serving our neighbors alongside teens. It's about fostering within them an immeasurable love of Christ and those who are made in His image and likeness. I am indebted to the YES leaders who have come before me, and am eager to pay their kindness forward.
Sally, Cypress, TX
"I have so many reasons why I would love to be a YES leader. I have participated in 2 YES events, and I fell in love with the entire program my first trip. I met so many new people that I can call family, and I would love to help and meet more new people that I can share my love with.  YES changed my life and entire perspective of the world in just 3 days. I would love to experience it more and more with new friends, in the hopes that they will witness the same change of heart and mind as I did.❤️"
Lexi, Portland, OR
"I would love to be a YES leader to continue to grow in my leadership skills through service and through faith. My experience with YES in the past inspired me to seek further opportunities of service in the Spokane area where I attend college. I hope to provide faithful leadership and demonstrate a heart for service and an eagerness for growth."
Evan, Tuscan, AZ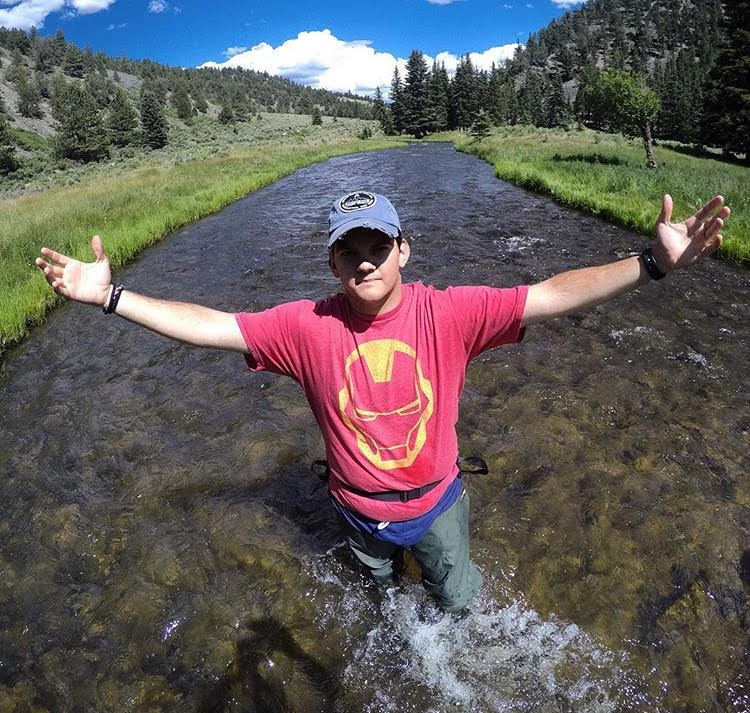 "I want to be a YES leader to inspire others, and to learn how to be a leader in my Orthodox faith. YES trips are the perfect opportunity to better connect yourself with love and with Orthodoxy, through exposure to service and beautiful people!"
Catherine, Bloomington, IN
"I'm enthused to be a YES leader because I want to be a part of something bigger than myself. The Bible says believers are salt and light. YES gives me the opportunity to put both into action through faith and service. A weekend training with the other participants will be well spent."