Last Updated on Monday, 07 October 2013 14:29 Written by Administrator Friday, 04 September 2009 12:01
News - Articles
In the next year, FOCUS North America and its partners will need to serve over 425,000 meals at a cost of $1.92 a meal and provide other basic needs to the homeless and needy in North America. Learn how your gift today can double in value to provide twice as much help!

Dear Visitor,

Please click here for our special matching funds donation page .

FOCUS North America is a pan-Orthodox social action ministry of the entire Orthodox Church that was given a "warm endorsement for this welcomed initiative" by the Standing Conference of the Orthodox Canonical Bishops in the Americas (SCOBA) this past May. Working mainly in the areas of Food, Occupation, Clothing, Understanding and Shelter, FOCUS North America expresses Christ's love through social action in North America for the hungry, thirsty, stranger, naked, sick or imprisoned (Matt. 25:35-6).

FOCUS North America is also launching a new initiative called the "FOCUS City Center Program" all across North America.  FOCUS City Centers will be the work of several Orthodox parishes in an area coming together with trained FOCUS North America staff to provide nutritious meals and other vital care for the poor in their city.  One city already working with FOCUS North America is providing over 14,000 meals a year with 200 Orthodox volunteers a month.  And this is just one city - imagine fifty cities!
100% of your gift will help poor and hurting people right here in North America, people like Tonya.
Until this year Tonya was homeless on the streets of Kansas City and addicted to drugs. She had to endure the trauma of prostituting herself to survive. But she was saved from life on the streets
"I started coming to Reconciliation Services (a FOCUS North America partner) on Fridays to eat. With their help, I 've been drug free for one year. I've got a job and I've seen my children after being apart from them for three years. I experienced God's promises once I reunited myself with Him."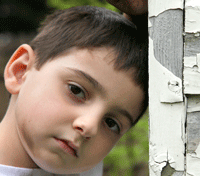 With your generous gifts, people like Tonya all across North America can experience God's hope and healing too.  Your gift to FOCUS North America will provide
twice
as many meals and safe shelter.  It will give those in need
double
the number of hours of Christ-centered counseling or work training.  Most importantly, it will touch twice as many lives and make a life-changing difference.
What a wonderful opportunity this is for Orthodox Christians to help the poor in their own country! This opportunity is possible because a generous group of founding donors has given us a Matching Gift Challenge of $250,000. We are challenged to match it dollar for dollar by October 15, 2009. With your generous match, we will have $500,000 to help the poor in North America.
Because the need at home is so great, we really need to raise those matching funds, . That's why I need your help today.  Will you join us in becoming a founding donor?       

Combined with the Matching Gift Challenge already given, any donation you send today will double in impact to provide the following:
* Twice as much Food to the hungry
* Twice as much Clothing to the naked and cold
* Twice as much Understanding and counseling for the broken-hearted and addicted
* Twice as much Shelter for the homeless
As you can see, your matched gift will enable us to multiply our help to the poorest men, women and children here at home. That way, they can find new lives of purpose and meaning—and return to our communities transformed. Your support today will provide more than handouts; it saves lives.
Please look at the enclosed Matching Gift Challenge checks made out to FOCUS North America and select the amount you would like to match with your own gift. (It would be a real blessing if you could match both checks!)
Then send your gift today. Whatever you send will
double
in value to feed, shelter and help hungry, homeless and hurting men, women and children right here at home.
Thank you, and may God bless you.
For Those We Serve,
Fr. Justin Mathews
Executive Director and CEO
P.S. To double the value of your gift and touch twice as many lives through FOCUS North America and its partner ministries,
please click here for our special matching funds donation page
.