Last Updated on Thursday, 20 October 2011 15:16 Wednesday, 24 June 2009 14:31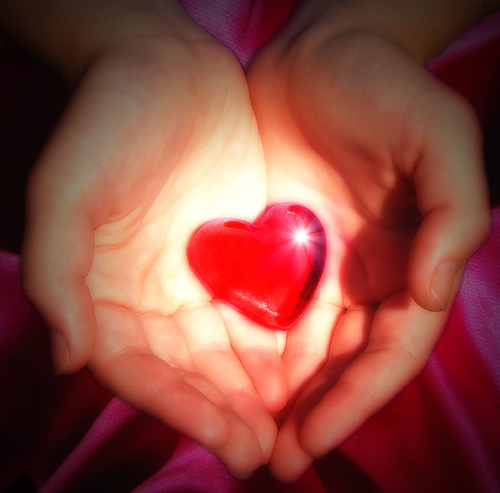 We live in a world when words are ambigious and don't have the same meanings that they used to have.
So many words have become a empty shell of the multifaceted layers of deep meaning that they used to convey.
One of these words is "love." We hear this word tossed around carelessly every day. How can we get a true meaning of this word when phrases like " I really love that show" are the norm or when words like " I love ya man!" are followed with little or no action demonstrating this?
This summer, I am trying to look deeper inside myself and grow spiritually. I want God to increase and for my will to decrease. For a few weeks now, one question has been constantly on my mind. What does it mean to love my neighbor?
God commands me to love my neighbor. But what does this look like? What does this require?
To examine this further, I turn to the famous "love passage" ( I Cor 13). To be honest, this is one of the most daunting passages in the Bible for me.
"Love is patient." However, I am not patient. I get irritated with people too easily.
"Love is not rude. It does not seek its own." Have I ever loved someone without conditions and without wanting something in return? I really don't know.
"Love... hopes all things." But don't I often give up hope on people? Don't I so easily give into despair?
All of these things are hard enough to do for people I care about, but what about strangers? How can I behave like this towards people that I have no connection with whatsoever, or better yet, how can I behave like this towards people I geniunely dislike?
The one thing that gives me comfort is the truth that "God is love." For the most part, God is undefinable and we can only truly "define" God by saying what God isn't instead of saying what He is. However, this statement is one of the few exceptions. God will show me how to love because He is love.
As true as this statement is, one must be careful because there is godly love and there is worldly love. God may be love, but He is godly love, not wordly love. A clear distinction must be made between the two.
St. Nikolai Velimirovich wrote about this in his famous book "Prayers by the Lake." In prayer XXXIV,
St. Nikolai writes the following:
" Love has three hypostases: chasity, knowledge, and light. Without chastity love is not affection
but selfishness and passion. Without knowledge love is not affection but selfishness and
passion. Without knowledge love is not wisdom but foolishness. Without light love is not
power but weakness. When passion, foolishness, and weakness combine, they become
hell, which is what Satan likes to call 'love.'"
He further writes the following:
"Worldy love, like everything worldy, is only a dream and semblance of Love. Your
love resembles divine love the way smoke resembles flames. When you exchange a
gold coin for copper pennies, you do not call the pennies a gold coin but copper. Why
then do you call divine love that has been broken and ground into ashes by time and
space 'love' and not 'ashes'?"
I am learning what love really is, but it is not something that comes quickly. It is something that will have to seep in my heart over time with the grace of God. But I do know one thing, love is living and breathing. It is not stale and stagnant. Love is action and not only words. To love is to sacrifice. True love will never be easy.
Lord, teach us to love our neighbors (the likeable and the unlikeable) with Your love, not worldy love. Let us not accept the immitation for the real thing no matter how tempting and inviting it seems. Also, teach us to love ourselves in a godly manner, not a prideful love for ourselves but a love that exudes humility. For how can we learn to love others if we can't even love ourselves?