Last Updated on Thursday, 20 October 2011 15:18 Thursday, 28 May 2009 11:36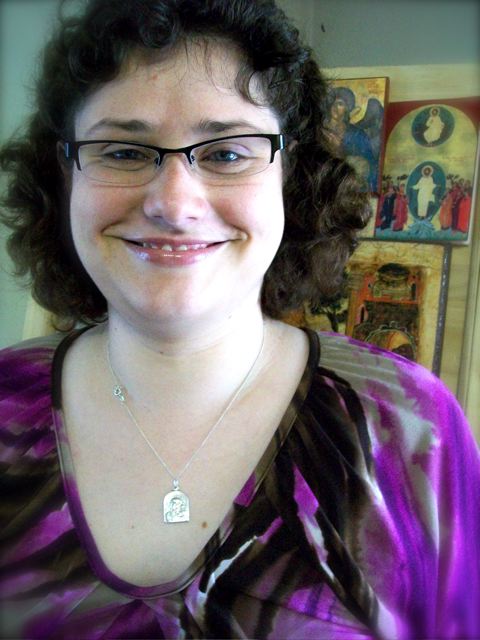 Hi, my name is Faith. I am FOCUS North America's first intern. Welcome to my blog. For my first blog, I want to let people know why I decided to volunteer.
One verse that has meant a lot to me recently is "He must increase, but I must decrease" John 3:30 (NKJV). Often I get so wrapped up in myself with my problems and my needs. However, my life shouldn't be about me. Christ must increase in my life, and I must root out this selfishness that lies within me.
The gospels teach us that, "He who loves his life will lose it, and he who hates his life in this world will keep it for eternal" John 12:25 (NKJV). To achieve this, one doesn't have to give up everything and everyone he loves and become this gloomy, sour-faced christian. In contrast, to do this one must be joyful and passionate. However, the joy and passion can't come from a sense of possesion. The joy and passion has to come from the belief that everything and everyone we have in our lives is a gift from God. When we come to this point, we realize that we can't nor should we hold onto anything. We have to live in the beauty of the moment and be willing to submit to the circumstances that God has placed us in instead of being bitter and clinging to something that was never ours in the first place.
The gospels also tell us to love our neighbors and to love the least of these (the people society scorns and ridicules). It is so easy to say we love people. However, what happens most is that we love the people who love us or who are kind to us. The gospel makes it very clear that this is nothing special. Even evil people love those who love them.
The gospels call us to a higher love. We must love and take care of the needy and destitute (physically, emotionally, and spiritually). We have to see the image of God in everyone. The Orthodox believe that God created man in his image and that image can never truly disappear. There might be people who because of the choices they made are hated and reviled. However, deep down that image of Christ is still in them. When we do something to take care of them or respect them, we are doing that to Christ himself.
Honesty, I haven't quite achieved these virtues in my life. I am quick to judge and slow to love. I believe that by working with FOCUS North America, I can grow in these areas and "work out my salvation with fear and trembling." (Phillipians 2:12).
Another reason why I am volunteering with FOCUS North America is that it will be exciting to see Orthodox Christians in America uniting together to serve the needy and destitute in America. We are in a new age of Orthodoxy in America.
I am blessed to be with FOCUS North America in its infancy, and I have visions and dreams of what it will accomplish on all levels through Christ in the next few years.
My last reason for volunteering deals with personal growth. I am a small town girl. I lived most of my life in a town of 30,000 and have never lived in a city larger than 100,000.
From what I am told, the metropolitan area of Kansas City has around 2 million people. This is quite scary for me. I know nothing about living in such a big area. Public transportation is quite frightening for me. Through this internship, I hope to learn to go beyond my comfort zone and become independent in a large city.
These are my main reasons for volunteering at FOCUS North America, and I hope that you will continue to drop by my blog and join me on my spiritual and personal journey.