Thursday, 06 October 2011 15:54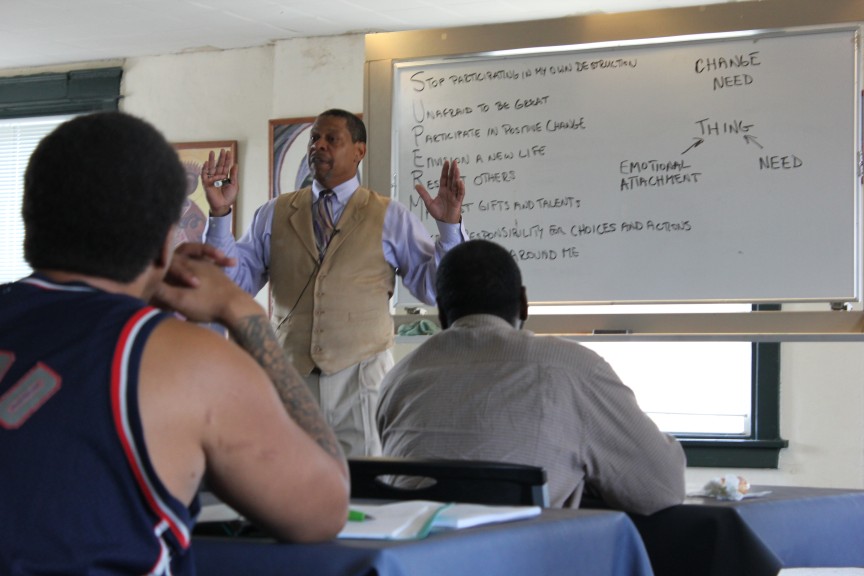 FOCUS North America's ReEngage Program began its first week of the six-week Man Class with ten students. This newest Man Class is being taught at Reconciliation Services-FOCUS Kansas City. This is the first time the class has been taught at the FOCUS Kansas City center and Director Rodney Knott is excited.

"It creates a platform for us to begin to develop the model that we want to see in other FOCUS centers around the country," Knott said.

This first class being taught at a FOCUS center is being documented and filmed with the hope of replicating it at all of the FOCUS Centers and Chapters.

The class runs every Tuesday and Thursday from 10am to noon for six weeks. The 12-part educational program's goal is to create an understanding of true manhood. The Man Class emphasizes responsibility, mentoring, communication skills, life development, work readiness and how to properly engage with one's family and community. Men who complete the classes will receive a shirt, tie and suit from Men' Warehouse!