Friday, 08 July 2011 15:32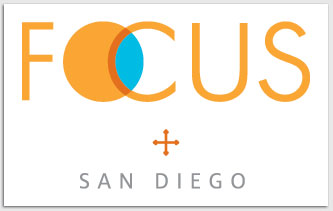 FOCUS North America is seeking a highly motivated, resourceful Orthodox Christian to become the director of our local FOCUS Center in San Diego, CA. A Focus Center Director is responsible for raising up a Ministry Team that supports the work of the center, generating the financial and material resources needed to operate the center and enlisting and managing a team of volunteers. A local director typically has significant experience in social welfare and development.
DUTIES WILL INCLUDE:
Advocating for the delivering of the national suite of life recovery ministries in Food, Occupation, Clothing, Understanding and Shelter through the building up of a national Orthodox Christian agency.

In partnership with the national office, writing and executing the business plan and carrying out the Annual Development Strategy to sustain the ministries.

Recruiting, training and deploying volunteers in the delivery of services.

Providing a decidedly Orthodox Christian environment conducive to spiritual formation and personal development.
QUALIFICATIONS
An Orthodox Christian active in the worship, life and stewardship of his/her parish.

3-5 years leadership experience in a social service agency.

Demonstrate excellent written and oral communication skills.

Excel at presenting before groups.

A proven record of raising financial resources to support a project.

A proven record of recruiting, training, deploying and retaining volunteers.

Proficient in the use of social media for networking.

Familiar with Contact Management Software--experience working with a relational database preferred.

Bachelor's degree required--M.Div., MSW, or Counseling Degree preferred.
SALARY: $25K annually to start, with the potential to earn $50K annually as milestones are achieved. Relocation assistance is available.
Send cover letter, resume, and three references, including that of your parish priest to: This e-mail address is being protected from spambots. You need JavaScript enabled to view it
Application Deadline: July 17, 2011