Last Updated on Monday, 11 April 2011 11:48 Sunday, 03 April 2011 22:39
This is the fourth post in a Lenten series explaining the five-fold efforts of FOCUS North America to provide Food, Occupation, Clothing, Understanding, Shelter (F.O.C.U.S) to our neediest neighbors. To read the first post click here! To read the second post click here! To read the third post click here! To read more about WHAT we do and WHY we do it click here!
Poverty has many faces and doesn't always look like the stereotypes people ascribe to it. The Annie E. Casey Foundation estimates that there are over 9 million working poor families in the United States.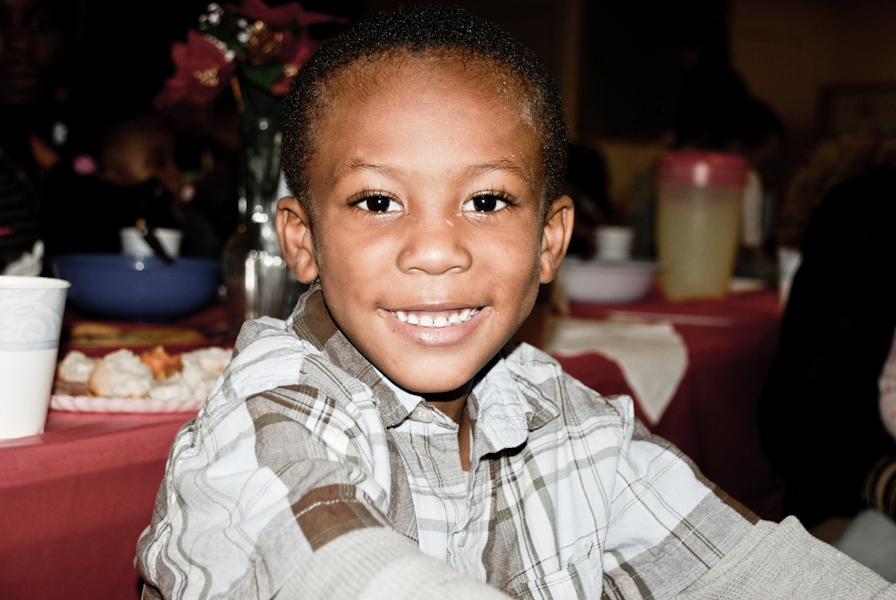 The impact of poverty on people is overwhelming. Poor individuals and families face a complex and wide-ranging set of challenges including:
housing and food insecurity; lack of quality childcare

transportation problems; low-level education and limited English skills

lack of job skills, especially those that could lead to advancement

higher instances of substance abuse, metal health problems and domestic violence

more than half of poor families only have one parent in the home.
Children are profoundly affected by poverty in that they often live in a home in an unsafe neighborhood without a phone, transportation, and other basic needs. Poor children generally have health problems, including obesity and other activity-limiting conditions.
Studies also show that children living in poverty experience higher instances of emotional, behavioral and learning challenges including depression, anxiety, social challenges, earning disabilities or developmental delays.
These great challenges to the poor are exactly why FOCUS North America takes a holistic approach to its philosophy of life recovery. Often what people need most is someone to try and UNDERSTAND what they are going through.
Simple acts of kindness can have restorative power. At FOCUS North America, those we serve are not "clients" they are our "guests." Calling someone a guest assumes that there is a relationship, even a friendship.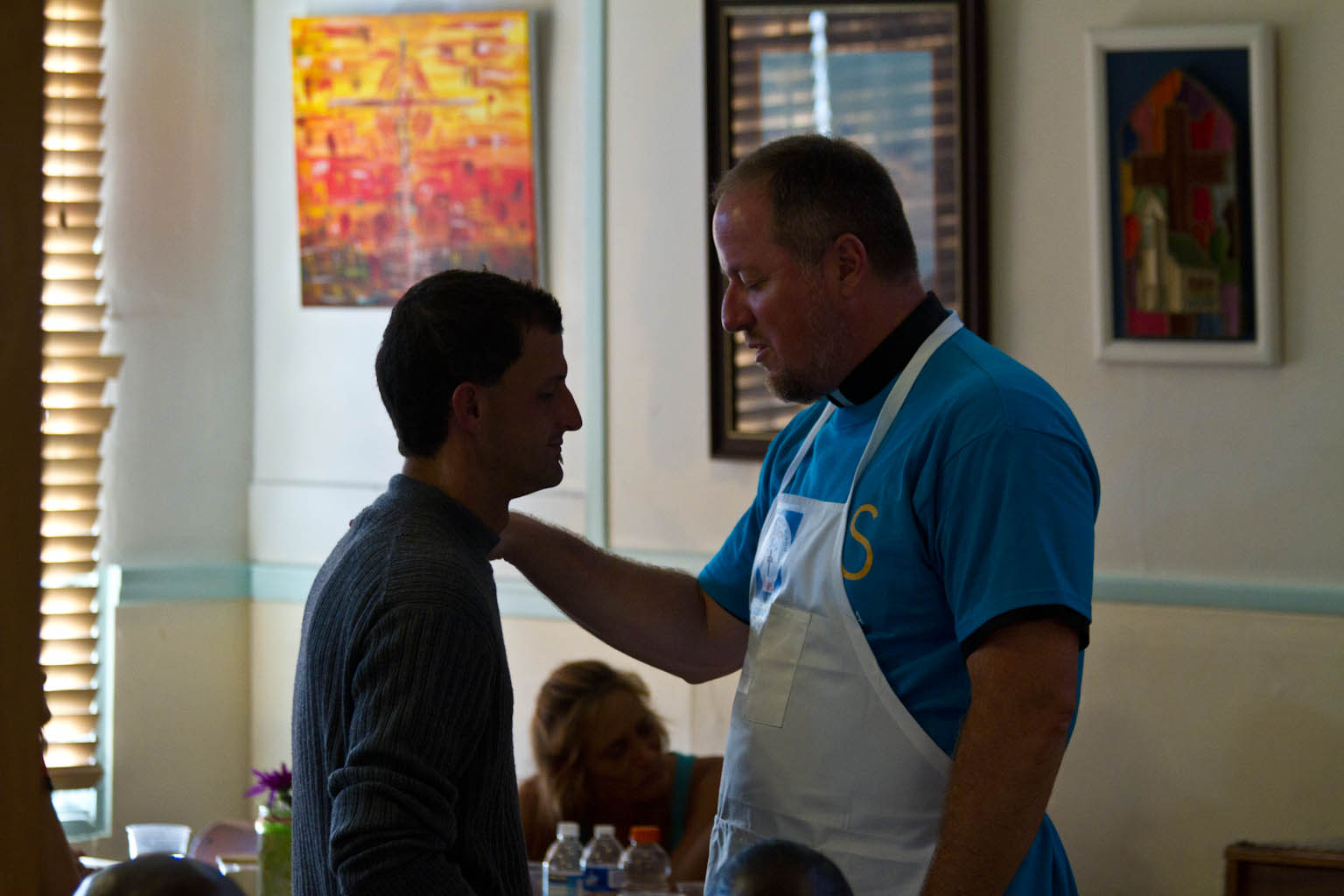 At the FOCUS San Diego Center, the homeless men and women attending the community meals appreciate that the volunteers sit and talk with them. It isn't a soup line where you shuffle through and take your seat.
Volunteers serve the guests and then sit and join them for dinner and conversation.
Patty Diaz, Ministry Coordinator for FOCUS SD, said that another aspect of the community meal that guests appreciate is the availability of a priest to talk to or pray with.
"Many of our guests are seeking pastoral care," Diaz said. "Many confide in the priests the things they have done wrong and ask them to pray for their forgiveness."
A listening ear and kind conversation can provide a redemptive atmosphere for building true community. Part of understanding someone's struggles is being open to walking with them in their journey.
When Luis walked into the FOCUS Minnesota Center, he said he wasn't sure what he was looking for, but he knew he needed help.
Luis had always been a hard worker. His shifts at Burger King had been just barely enough for him to live on, but with severe health problems and facing open-heart surgery, Luis could no longer work and was at risk of losing his modest apartment as well.
"Luis is like many of the working poor," Vera Proctor, Director of FOCUS MN, said. "He lived hand-to-mouth, he had no safety net, no savings, no family."
Proctor said he was also afraid he was going to die in surgery. "We helped him with a living will," Proctor said. "We advocated for him so he could get the necessary help he needed to keep his apartment while he was unable to work."
Volunteers he had met at the FOCUS MN Center drove him to the hospital for his surgery and visited him as he was recovering in the hospital.
"Luis came into the Center one day after his surgery and said he just wanted to tell us 'thank you because he couldn't have gotten through all this on his own.'"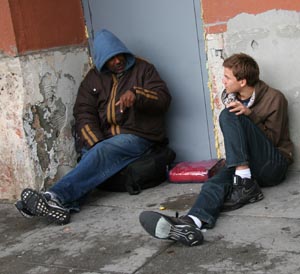 Another way FOCUS NA is trying to bring understanding is through its YES! (Youth Equipped to Serve) Program. YES! provides an opportunity for young people to spend a weekend serving and learning about their neediest neighbors. By challenging youth to see Christ in "the least of these" we hope they will come through the program equipped to make a difference in their neighborhoods--to serve those in need and to inspire and lead others to do the same.
The understanding component of FOCUS NA's ministry is hard to quantify, but is quite probably the most valuable part of what FOCUS NA does. Restoring dignity may start with meeting the basic needs of food, clothing and shelter, but offering friendship, kindness and a listening ear can truly be life-giving and is vital to FOCUS NA's calling to see Christ in our neediest neighbor.
Click here to read the fifth post in this Lenten series!
Click here to learn more about YES! North America!
Click here to read more about the understanding men are finding through FOCUS ReEngage!
Check out this video from FOCUS St. Louis and listen to what some of our guests there have to say about how they have been impacted by the work of FOCUS St. Louis! ">