Last Updated on Thursday, 20 October 2011 14:47 Tuesday, 28 December 2010 14:03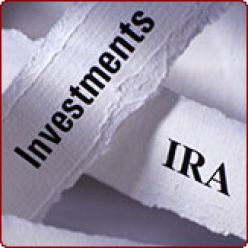 Charitable Giving IRA Legislation Is Back for 2010 and 2011 but you must act today!
It's official—the president signed the charitable IRA rollover extension into law, and it will be in effect for 2010 and 2011. Donors aged 70½ or older are once again eligible to move up to $100,000 from their IRAs directly to qualified charities without having to pay income taxes on the money. Read about the details below from the Non Profit Times.
Your Gift made by December 31, 2010 may be deducted from your 2010 taxes.
Please click the donate button above to donate today! Your year-end gift will make a real difference in the lives of this in need.
For information on making a charitable donation of stock, other assets, a planned gift or a gift from your IRA please contact Fr. Justin at 816-399-0909 ext. 701 today.
www.NPtimes.com
December 21, 2010
IRA Charitable Rollover Included in Final Tax Bill
Included in the Middle Class Tax Relief Act of 2010 signed by President Obama earlier this week is the provision for the IRA (Individual Retirement Account) Charitable Rollover.

The new law allows donors age 70½ to exclude from their taxable income any IRA funds up to $100,000 that have been withdrawn and transferred to a charity when filing a tax return. The IRA Charitable Rollover expired at the end of 2009 and had been in effect since 2006.

The extension also is retroactive, meaning that the tax benefits of the provision apply to any qualified donations made after Dec. 31, 2009. The extension of the IRA Charitable Rollover also includes a special provision that allows taxpayers who make any qualified donations between Dec. 31, 2010, and Feb. 1, 2011, to deem that those donations were made on Dec. 31, 2010, for tax filing purposes, according to Paulette V. Maehara, CFRE, CAE, president and CEO of the Association of Fundraising Professionals (AFP) in Alexandria, Va.

The provision is extended through Dec. 31, 2011

"Tax incentives such as the IRA Charitable Rollover provision play a vital role in encouraging donors to make gifts, especially as the contribution amounts become larger," said Maehara. "The rollover provision is a powerful and unique way that donors can make support charitable causes in their communities."

AFP will be working with members of Congress to remove the $100,000 cap on gifts from IRAs and lower the age threshold for all such gifts from 70½ to 59½. "The IRA Charitable Rollover has worked very successfully over the last few years, but it could be enhanced to encourage additional giving," added Maehara. "We believe the provision's impact could reach billions of dollars annually once the public becomes more familiar with it."