Last Updated on Friday, 07 January 2011 11:40 Wednesday, 08 December 2010 21:35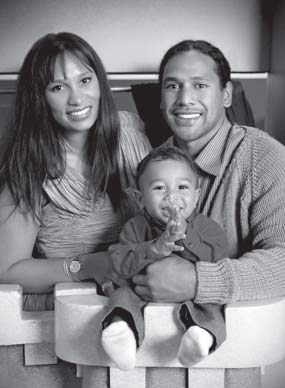 Orthodox Christians in the Pittsburg area and nationwide are ramping up efforts to reach out to their neighbors and provide necessary assistance to the "least of these" among us.
Troy and Theodora Polamalu are helping to spearhead efforts to develop a FOCUS Center in the Pittsburg area. Join Theodora, a valued member of the FOCUS North America Advisory Board, for dinner and conversation on January 25, 2011, from 6-9PM at Holy Cross Greek Orthodox Church in Pittsburgh. Come hear Theodora share how "Restoring Living Icons" helps Christians fulfill their Gospel calling to see Christ in others.
There is a $50 donation for the event and there will also be a silent auction, which will include memorabilia personally signed by Troy Polamalu.
And if you cannot join Theodora in Pittsburg, please pray for the continued pan-Orthodox commitment to the working poor in the Pittsburg area and consider financially sponsoring this worthwhile event!
For more information on the "Restoring Living Icons" event Click Here !