Last Updated on Monday, 08 April 2013 21:30 Written by Administrator Friday, 23 July 2010 13:41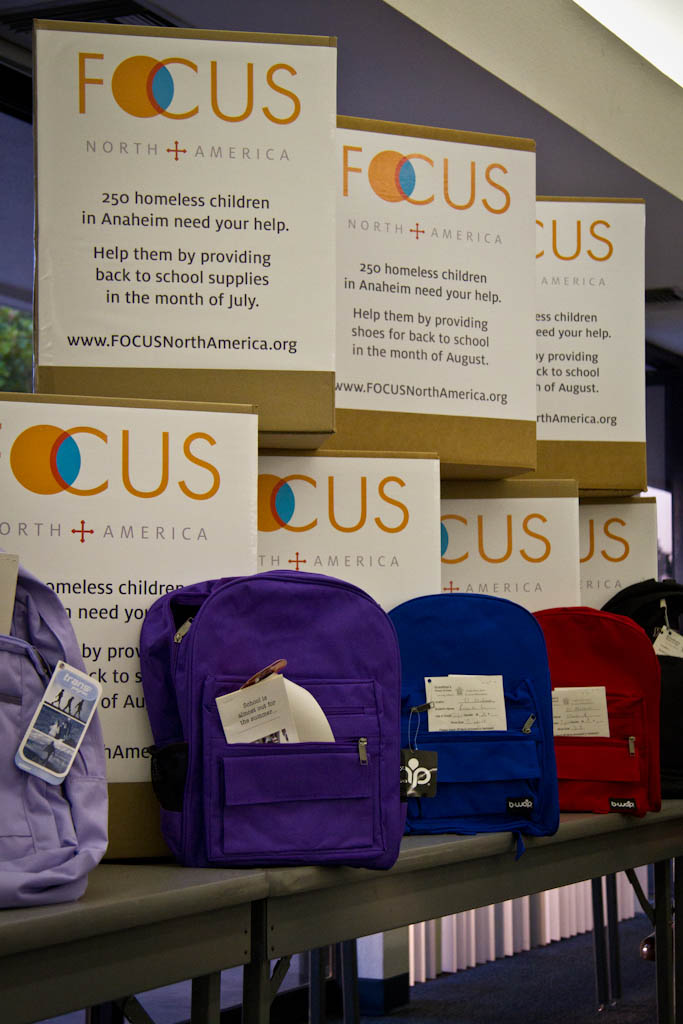 When one thinks of Orange County, California, one doesn't normally think of poverty since it is one of the wealthiest areas in the nation. However, there are over 20,000 children who are homeless in the county. Many of these children live in motels. In some cases there are more than six children living in one hotel room. They often do not know where their next meal will come from. FOCUS is working to unite the local orthodox Churches to serve these kids and help provide them the necessities they need.
Earlier this month FOCUS North America's Orange County center launched a back-to-school program in conjunction with Nana's Kids (a ministry of Grandma's House of Hope) and the Collaboration to Assist Motel Families Orange County to help homeless kids living in motels in Orange County.  Six parishes have participated in the program as well as the Los Angeles OCF chapter.  The program is a three month commitment. Over 300 backpacks were given out with the name of a child on it. When people take a backpack, they are committing themselves to pray for and provide for that child. The backpacks will be filled with school supplies and returned at the end of July, and FOCUS Orange County will help to distribute these backpacks on August 7.  Also FOCUS North America is asking the sponsors to provide a pair of shoes for August and a bag of groceries for September.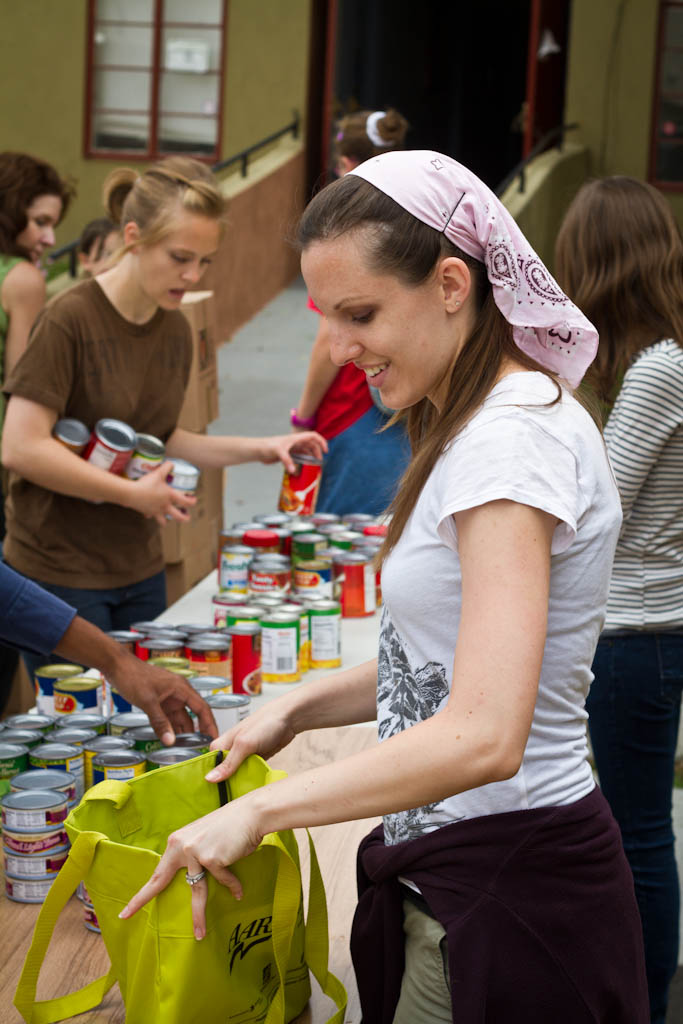 Jacob Lee, FOCUS Orange County's interim director, said, "The program has received overwhelming response. We could've have given away twice as many backpacks. I have received calls from the priests at the participating churches who said that the backpacks were great but their people wanted more. They want to get hands-on."
FOCUS North America's Orange County Center is dedicated to continuing its work with these children and their families that are living in motels and will be providing the hands-on action that the parishioners requested. At the beginning of September, FOCUS Orange County will begin weekly meals for the homeless families living in motels in the city of Anaheim.
You can help too by donating online today to support the ministries of FOCUS NA.  Whether we are working with homeless children in the motels of Orange County or those in need throughout North America your support makes a difference!  Thank you.