Last Updated on Thursday, 20 October 2011 14:58 Written by Administrator Wednesday, 30 December 2009 12:57
Dear Beloved in Christ,


Thank you for helping to make our first nine months of ministry together so fruitful!

Here are three ways your gifts helped to minister to the poor and build this hands on domestic ministry in 2009:


· Established our pilot FOCUS Center with hundreds of volunteers helping to serve over 14,000 hot nutritious meals a year and new FOCUS Centers poised to launch in 2010
· Over $50,000 in grants given to a tremendous list of FOCUS partners helping the poor across North America
· Hundreds of kids equipped for ministry and double the number of YES trips booked (Youth Equipped to Serve – our powerful leadership training ministry for youth, formerly OYO)
Will you help us grow this ministry to help even more people in 2010 by giving a gift of $50 or even $100 today?


The first 5 people to donate $50 will receive a free Ancient Faith Radio T-shirt. The first 5 people to donate $75 will receive a free wooden icon bracelet.

And a

ll gifts of $100 or more enter you into a prize drawing on January 1st for a $150 gift certificate to www.FULLNESSoftheFaith.com

.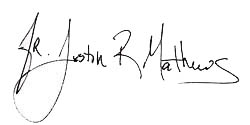 Executive Director, CEO


PS - Make sure to use the donate button to give online and win prizes and a chance at a $150 gift certificate! Thank you!